How it works
Our simple pricing structure makes it easier for you to choose the most appropriate delivery for your item.
Sign up for a free account

When you sign up for a ship2me account, you will be provided with a unique Customer Reference and our UK ship2me delivery address. This reference will be needed when inputting the delivery address when placing an order with your chosen retailer.

Go shopping

Don't forget to add your unique Customer Reference to the first line of the Ship2me UK delivery address along with your name so we know when your item has arrived.
Don't know your dimensions?
Have a scroll through the list of products we offer and pick the option best suited to your item.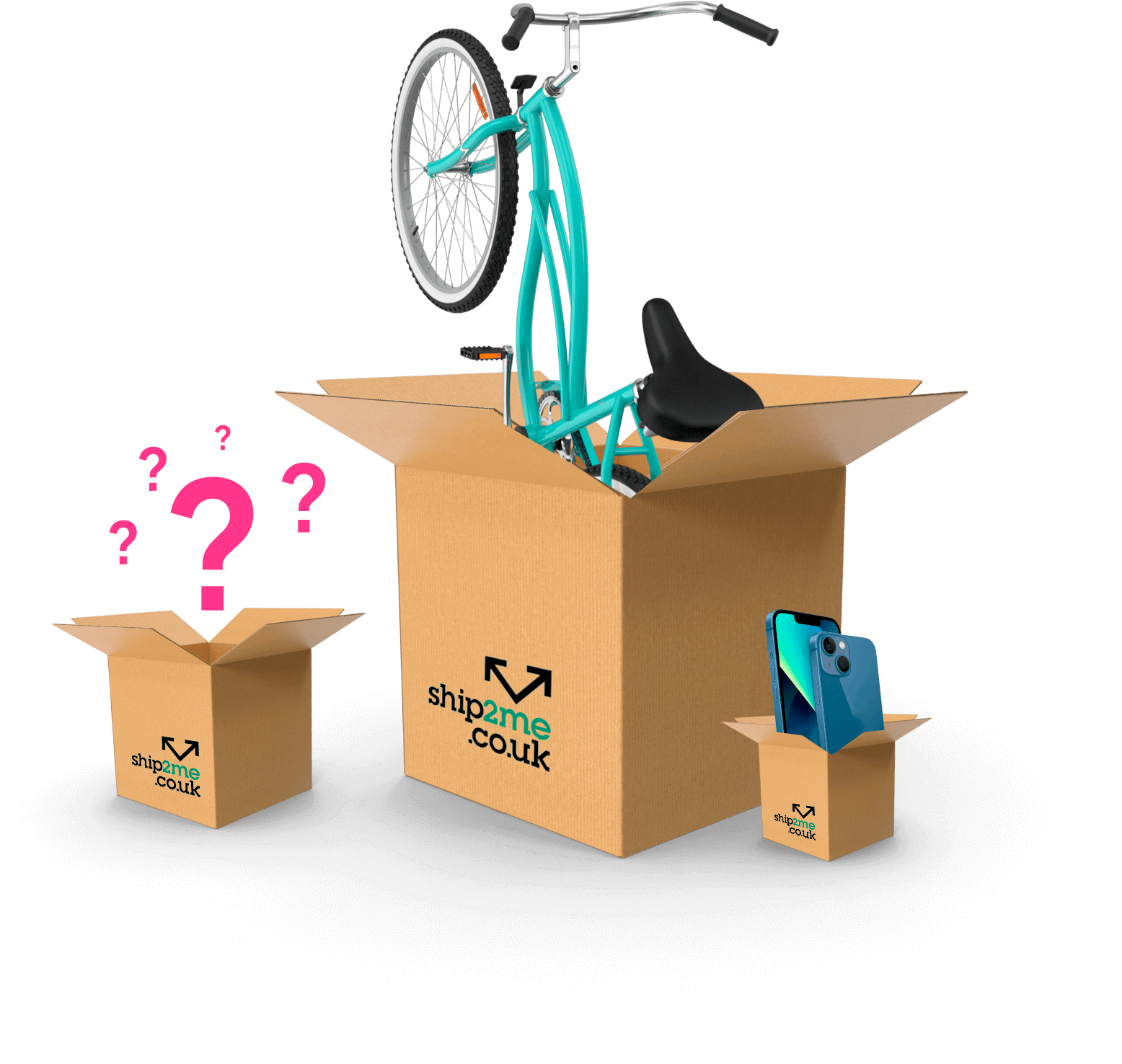 Local delivery

By using ship2me you will be provided with a competitive price for delivery and arrival of your items.

Our service is fully trackable so you can see when your item is on its way to you.

If your item is too heavy we will call on the day to arrange a personal delivery at a time suitable to you.

Please make sure you answer the order information section questions accurately to avoid delays on your order through the customs clearance process.

If GST or duties are payable, you will be responsible for payment directly with the local customs authority.

Let us know what you think!

We would love to hear from you if you received an item delivered by ship2me!

Let us know by tagging us in your exciting home renovation posts, stories of your newest pair of sneakers or posts about your friendly delivery officer by tagging us via our social media channels @ship2me.

#ship2me
What do we deliver?
We aim to deliver as wide a range of items as possible.
If our customers are happy then we're happy!
Smart Phones & Devices

Delivery From £9.25

Garden Furniture

Delivery From £30.75

Home Furniture

Delivery From £20.50

Window Blinds

Delivery From £13.50

Clothes

Delivery From £9.25

High Value

Delivery From £10.25

Gadgets & Tech

Delivery From £10.25

Sports & Leisure

Delivery From £13.50
Restricted items
We are unable to deliver
Bladed products

Animals

Toxic Substances